1.  Completed our 1 page Multifamily Worker's Compensation Application (Click* Submit Email)
2.  Loss Runs for (3-5) years
3.  Must be a current member of the Texas Apartment Association (TAA).
Not a member?  Joining a local association will automatically enroll you as a member of TAA and NAA.
(Click Here) to see all available Associations in Texas.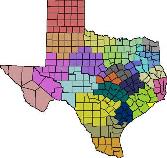 Group Governing Class Codes:
9032 Apartment House Operation
8810 Clerical Office Employees – NOC
8742 Salesperson, Collections or Messenger – Outside
Get started TODAY:
800.749.1772  or email us at   multifamily@txwcsafetygroup.com